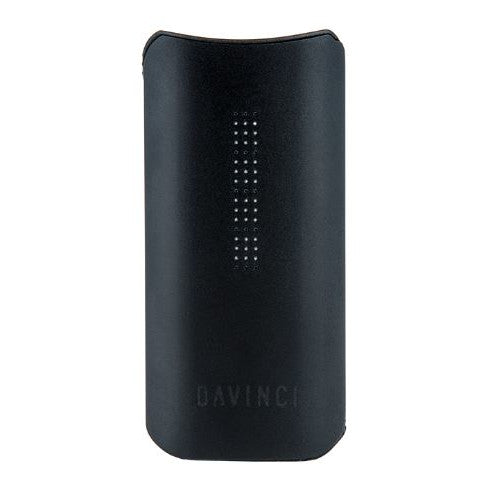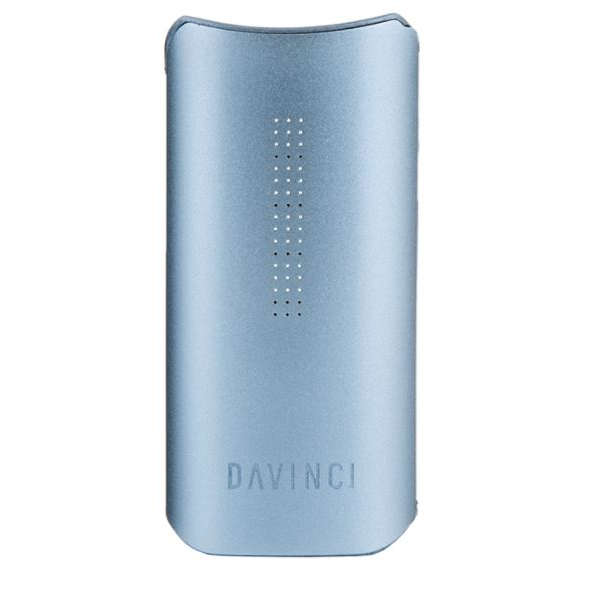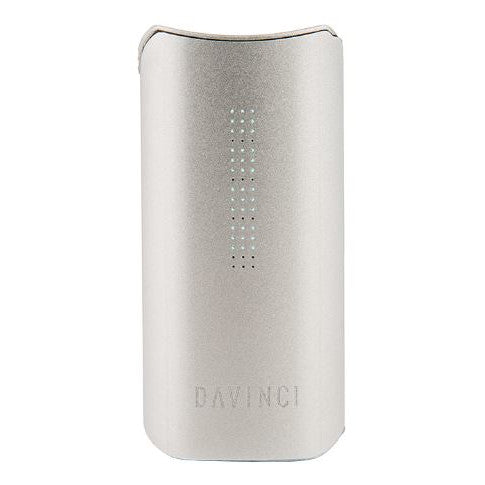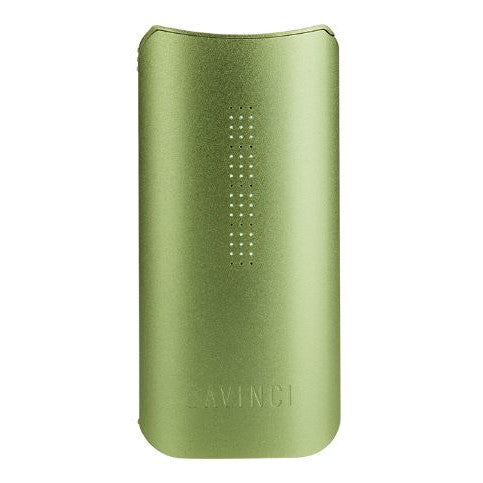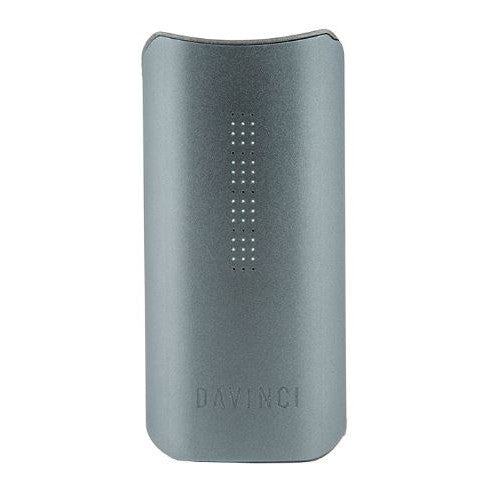 DAVINCI IQ
DAVINCI IQ
DAVINCI IQ
Smart Path™ technology offers a tailored vapor experience. IQ has four preset Smart Paths for custom vaping on-the-go.
IQ's Bluetooth and smart phone integration allow custom temperature and other custom user settings.
The IQ features a ceramic zirconia insert called the "flavor chamber." The flavor chamber sits snugly in the vapor path (just before the mouthpiece). This prefillable chamber is perfect for on-the-go reloading.
HOW IT WORKS
Load chamber with loose leaf material. Power on the IQ and set your desired temperature. Once your desired temperature has been reached, begin to draw slowly through the mouthpiece.
MAINTENANCE
Parts can be cleaned with cotton swabs soaked in isopropyl alcohol. Be sure to clean your IQ regularly for best results.
FEATURES
Advanced Materials For Pure Taste & Dense Vapor
3,500mAh 18650 Removable Battery
Pass-Through Micro US B Charging
4 Customizable SMART PATH™ Temperature Settings:

350° F, 370° F, 370° F, 390° F, 390° F, 410°F, 410° F, 430° F

One-Button Activates Extra Heat Boost Mode
WHAT'S IN THE BOX
1x DaVinci IQ
1x DaVinci Tool
1x USB Cable
1x Keychain w/Tool
1x Cleaning Brush
1x Extended Mouthpiece
9x Cleaning Swabs
1x 10 mm Water Tool Adapter
1x Carry Can
1x Owner's Manual