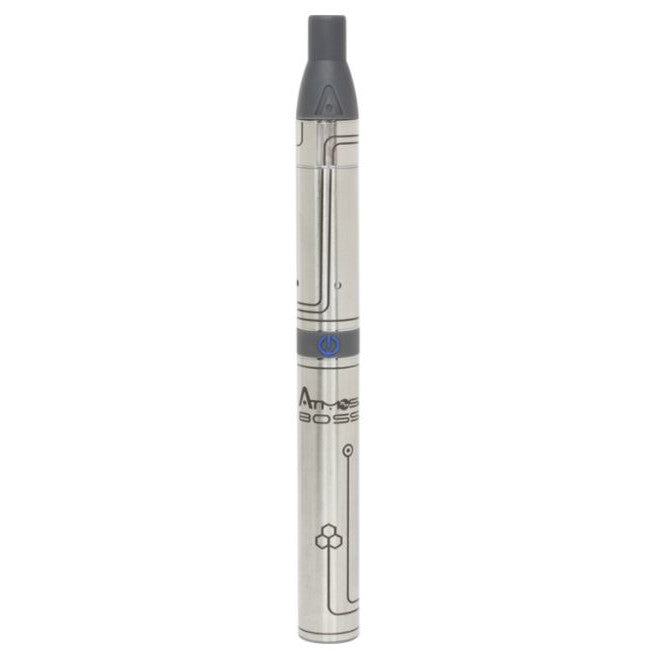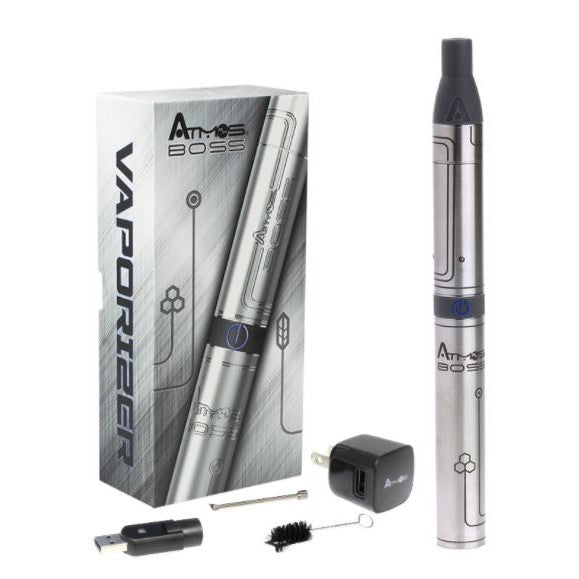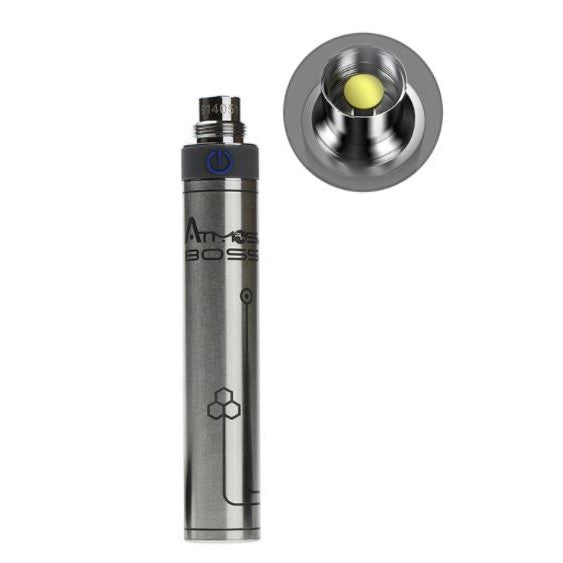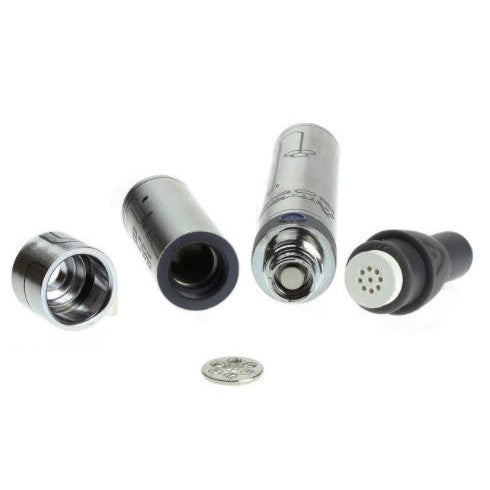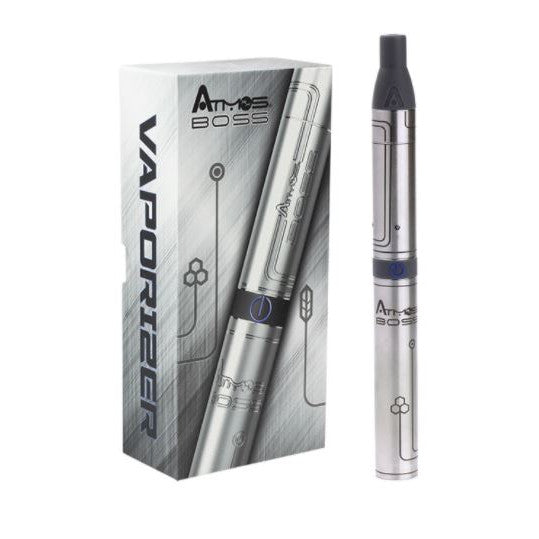 ATMOS BOSS VAPORIZER
ATMOS BOSS VAPORIZER
ATMOS BOSS
The Boss is the first pen-style vaporizer that truly vaporizes for aromatic blends - say goodbye to other vaporizers with similar form-factors that combust at higher temperatures. The Boss' high grade stainless steel chamber heats blends evenly for superior taste. One-button operation makes it simple to use while on-the-go.
FEATURES
For Aromatic Blends
Stainless Steel Heating Chamber
Pocket Friendly
One Button Operation
HOW IT WORKS
After fully charging the Atmos Boss' Lithium-ion battery, open the heating chamber and loosely load your aromatic blends. Press power button 3 times consecutively to activate the heating chamber. Wait 40 seconds for the indicator lights to turn blue and begin to draw slowly. Boss will heat continuously for 50 seconds and power off. Repeat process to continue vaporization.
MAINTENANCE
For best functionality, be sure to clean and maintain the Atmos Boss regularly. To clean the heating chamber, use brush gently around chamber walls. For the rubber mouthpiece, clean with cotton swab and wipe with a moist paper towel. When the battery is depleted, charge fully before using again to maximize battery life.
WHAT'S IN THE BOX
Atmos Boss
- Rubber Mouthpiece with Ceramic Filter
- Chamber Connector
- Heating Chamber
- Mesh Filter
- Lithium-ion Battery
Cordless USB Charger
Wall Adapter
Loading Tool
Cleaning Brush
User Manual