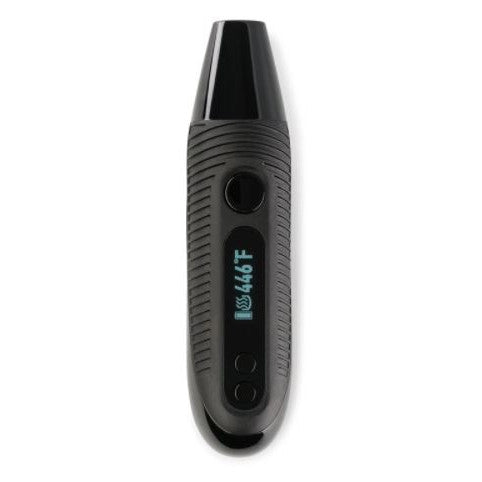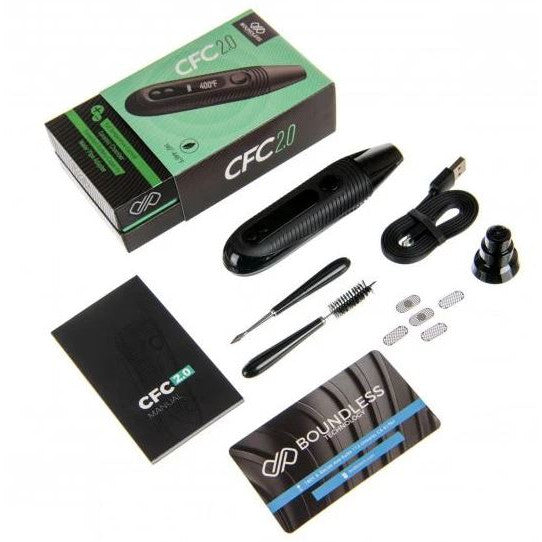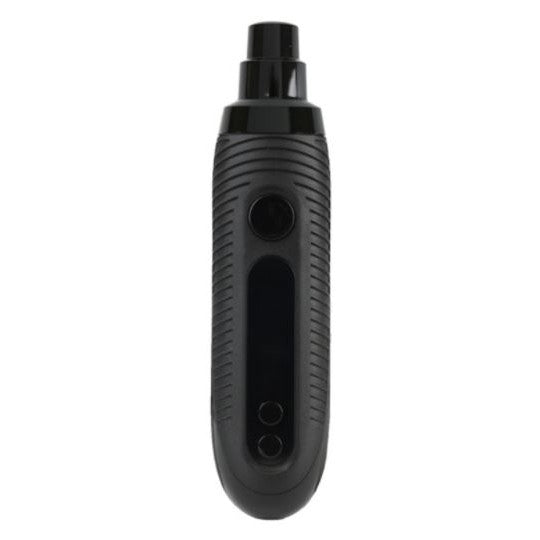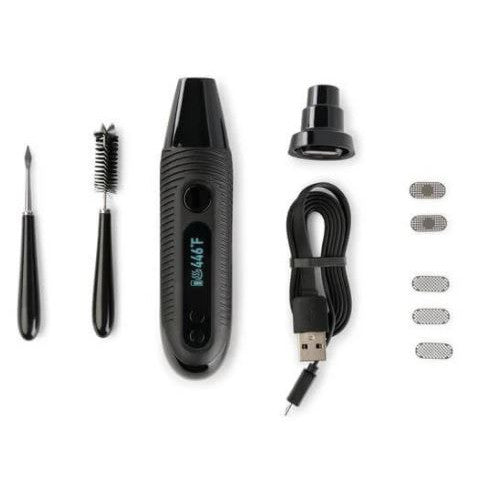 BOUNDLESS CFC 2.0 VAPORIZER
BOUNDLESS CFC 2.0 VAPORIZER
BOUNDLESS CFC 2.0 VAPORIZER
The super compact but powerful Boundless CFC 2.0 is an upgrade to the original CFC vaporizer, now equipped with boosted airflow, water pipe adaptability, and a sleeker, slimmer design with grooves and ridges for enhanced grip. This lightning fast dry herb vaporizer generates smooth, potent vapor in seconds. You can choose with precision the best temperatures for your favorite strains or clouds. Retaining the compact design, ceramic heating system, and precision temperature control of the original model, the CFC 2.0 introduces new functionality to offer a more complete portable vaping experience.
Precision Temperature (140-446F)
.5 Gram Ceramic Chamber
Extra Pocket-Friendly
Enhanced Airflow
Ergonomic, Rugged Design
Medical-Grade Materials
18650 Battery Capacity
PRECISION TEMPERATURE
Boundless CFC 2.0 is pocket-friendly yet powerful, boasting precision temperature that's rarely found in compact vaporizers. Enjoy total control over your vapor profiles without sacrificing portability. Choosing temperature is easy with a simple control interface. Once you've locked in your temperature, the ceramic conduction chamber heats in just seconds, extracting terpenes and cannabinoids with precision to deliver smooth, potent clouds. Boundless CFC 2.0 features rapid heating, reaching 390F in just 25 seconds. This powerfully palm-sized dry herb vaporizer generates the flavor connoisseurs seek, whenever and wherever you want.
RUGGED DESIGN
At just 130mm in length, the CFC 2.0 vaporizer is one of the most compact vaporizers for portable herb consumption, enabling stealthy, travel-friendly sessions. Easily concealed in your hand or pocket, the CFC 2.0 is the perfect travel companion for connoisseurs. Designed for on-the-go action, the Boundless CFC 2.0 is made with incredibly durable yet lightweight high-grade plastic. A new and improved design features ergonomic grooves and ridges that fit solidly in your grip, while a simple control interface enables quick operation for on-the-fly enjoyment. Rugged, sleek, and compact, the Boundless CFC 2.0 is ready for any adventure you take it on.
WATER PIPE ADAPTABLE
Boundless CFC 2.0 comes with a water pipe adapter so you can enjoy smoother, cooler hits using a glass pipe. The adapter is easy to attach, enabling you to tame each rip for a more comfortable inhale. The CFC 2.0 is one of the few compact vaporizers to feature water pipe compatibility and precision temperature, offering a more complete vaping experience while still boasting great portability. Enjoy smoother, cleaner vapor on-the-go. The water pipe adaptor not only enhances the flavor and texture of your vapor, it will cool it down for smoother inhales.
CLEANING THE BOUNDLESS CFC 2.0
Boundless CFC 2.0 is easy to clean, enabling you to maintain its high performance through the years. Simply brush out the chamber with a cleaning brush or q-tip using isopropyl alcohol after each session. Remember to let the chamber dry before use. You can remove the mouthpiece and screen, soaking them in hot water or isopropyl for 5 to 10 minutes before rinsing them off. Maintaining your Boundless CFC 2.0 will help preserve its performance and allow you to prolong the device's lifespan.